Legislative Update – August 1, 2022
FY23 Appropriations
On Thursday, Senate Appropriations Chair Patrick Leahy (D-VT) released all 12 of the Committee's FY23 appropriations bills. The Democratic-backed spending bills for the fiscal year beginning October 1 were released without bipartisan agreement on topline spending levels.
The $1.67 trillion package includes $653 billion in non-defense discretionary spending (a 10.1 percent increase over FY22), $850 billion in defense discretionary spending (an 8.7 percent increase over FY22), and $118.7 billion for VA medical care (a 22 percent increase over FY22. The package includes a $21 billion emergency supplemental to address the COVID-pandemic. The bills also include Congressionally Directed Spending (earmarks).
The Labor-HHS bill includes $216.1 billion in discretionary funding. Including savings from changes in mandatory programs, the bill represents an increase of $21 billion (10 percent) over the comparable FY22 level. For comparison, the Senate Labor-HHS bill is $14.1 billion less than the Administration's FY23 request and $8.3 billion less than the House bill. DOL would receive $15.35 billion and ED would receive $87.39 billion in the Senate bill. The Senate bill provides $930 million less for DOL than the House bill and $3.275 billion less for ED.
Core workforce funding is more than $500 million lower in the Senate bill compared to the House, resulting in modest increases for key WIOA programs and the Employment Service, along with level funding for the Strengthening Community College Training Grants and SCSEP program. Winners to date in the FY23 appropriations process are Apprenticeship programming, with both the House and Senate supporting at least a 27% increase, along with Reentry Employment Opportunities (REO) programming, which has received at least a 22% increase in both chambers. Funding for Adult Education State Grants was also a winner in the Senate bill, with a $35 million proposed increase.
Senate Appropriations Vice Chair Richard Shelby (R-AL) issued a press release in which he outlined his objections to the Senate bills, including his desire for higher defense spending, lower non-defense spending, and the return to long-standing policy riders such as those pertaining to abortion.
The Senate bills are not expected to be marked up in Committee or receive floor consideration. Instead, they will be used as the Senate's mark in negotiations with the House, likely after the midterm elections if a topline spending agreement can be reached with Republicans.
The House passed a six-bill minibus spending package in July. The House Appropriations Committee marked up its Labor-HHS bill on June 30, but has not scheduled a floor vote for the Labor-HHS bill as well as the five other remaining FY23 bills.
Our chart of proposed House and Senate funding levels for key education and workforce programming may be accessed here.
Chairman's Mark Highlights, Labor-HHS Subcommittee Bill Text, Labor-HHS Explanatory Statement, Labor-HHS Bill Summary
Reconciliation: The Inflation Reduction Act of 2022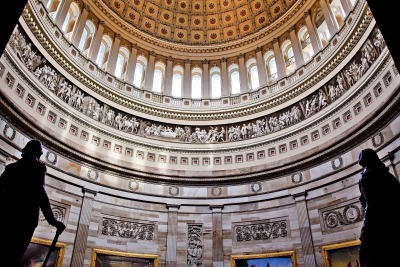 On Wednesday, Sen. Joe Manchin (D-WV) and Senate Majority Leader Chuck Schumer (D-NY) surprised Washington by announcing they had reached an agreement on legislative text for a broadened Democrat-only reconciliation bill that would include climate and tax provisions, in addition to health provisions and deficit-reduction. The agreement has the support of President Biden as well as Speaker Nancy Pelosi (D-CA).
The Inflation Reduction Act of 2022, a 725-page bill, retains and builds on the existing health-focused reconciliation that Sen. Schumer chose to pursue on July 14, after Sen. Manchin said he would not support a broader bill until he saw new inflation data, when the next consumer price index data will not be released until August 10. Yet just four days later, on July 18, Sen. Manchin and his staff quietly resumed negotiations with Sen. Schumer and his staff. Meanwhile, Sen. Manchin spoke with economists including former Treasury Secretary Larry Summers, who assured him regarding the bill's inflationary impact.
The new agreement would raise $739 billion in revenue ($313 billion from a 15% Corporate Minimum Tax, $288 billion from Prescription Drug Pricing Reform, $124 billion from IRS Tax Enforcement, and $14 billion from closing the Carried Interest Loophole), invest $433 billion ($369 billion in Energy Security and Climate Change, and $64 billion in a three-year ACA subsidies extension), providing over $300 billion in total deficit reduction over the next ten years.
The package is expected to help reduce carbon emissions to 40% below 2005 levels by 2030, and includes home energy rebates and tax credits for the purchase of Electric Vehicles.
Sen. Manchin is Chair of the Energy and Natural Resources Committee, and the package includes numerous policy priorities of his, including permanent extension of the black lung disability trust fund and $5 billion to upgrade coal-powered plants.
The new agreement retains provisions allowing Medicare to negotiate prescription drug prices. It also would extend, for three years, enhanced Affordable Care Act subsidies that were expanded through the American Rescue Plan Act last year and are set to expire December 31. The prior package from two weeks ago would have only extended the subsidies for only two years. This provision is crucial in that it affects roughly 13 million Americans, and the new agreement would take the prospect of increased premiums for such individuals off the table ahead of the midterms and through the Presidential election. While not part of the bill released on Wednesday, Sen. Schumer said on Thursday that Democrats were also looking to add a provision into reconciliation to lower the cost of insulin.
While House Democrats appear to be falling in line behind the new agreement—they can lose no more than four Democratic votes—the bill's future is still not assured, particularly as Sen. Kyrsten Sinema (D-AZ) was not part of the agreement and has yet to weigh in on the bill. Her office said that she will be reviewing the text and will need to review it when it comes out of the parliamentary process. Sen. Sinema has in the past indicated that she opposed the provision to close the carried interest loophole, which would bring in $14 billion in revenue, which Sen. Manchin is insisting must remain in the package.
Senate Democrats sent the bill to the parliamentarian on Wednesday and Sen. Schumer would like to see the "Byrd bath" process, in which the bill is vetted for compliance with reconciliation rules, be complete in the coming days. Sen. Schumer hopes to vote on the bill—which can be passed with 51 votes in the Senate, including Vice President's Harris' tie-breaking vote—next week before the Senate departs for August recess. The reconciliation process will trigger a "vote-a-rama" in which Senators may offer an unlimited number of amendments to the bill, so long as they meet reconciliation rules. If the Senate passes the bill, House Members, now on recess, would likely return in August to pass the package.
Sen. Manchin is scheduled to appear on five Sunday shows this weekend.
Inflation Reduction Act of 2022 Bill Text, Summary, Tax Summary, Prescription Drugs Summary, Energy Security and Climate Change Investments Summary
Competitiveness Bill: The CHIPS and Science Act
The House and Senate passed the CHIPS and Science Act of 2022, sending the competitiveness bill to President Biden for his signature. The Senate passed the bill on Wednesday in a 64-33 vote with 17 Republicans in favor, including Minority Leader Mitch McConnell (R-KY). The House passed the bill on Thursday, in a 243-187 vote with 24 Republicans in favor, despite Republican leadership whipping against the bill. House Republican leadership was neutral on the bill until the Manchin-Schumer reconciliation agreement upended political dynamics in Washington.
The bill includes $54.2 billion in mandatory appropriations over five years, including $39 billion in financial assistance for semiconductors manufacturing and $11 billion for Department of Commerce research and development and workforce development programs. The bill includes $10 billion in authorized funding for regional technical and innovation hubs and $1 billion in authorized funding for a Recompete Pilot Program to support persistently distressed communities with economic development activities. The bill also includes funding authorizations for NSF, the Energy Department Office of Science, and more.
The bill has been considered and referred to under various names in the House and Senate this Congress, including the Endless Frontiers Act, the U.S. Innovation & Competition Act, the America COMPETES Act, CHIPS, CHIPS+, the Make It in America Act, the competitiveness bill, and the China competition bill.
The House-Senate conference on the bill will remain open, as there are many provisions in the respective chamber's bills that did not make it into the CHIPS and Science Act. However, given that the remaining provisions are more contentious, and given the Democrats pursuit of reconciliation over Republican's objections, the chances for agreement on these remaining provisions are slim.
House Select Committee on Economic Disparity and Fairness in Growth Hearing on the Federal Social Safety Net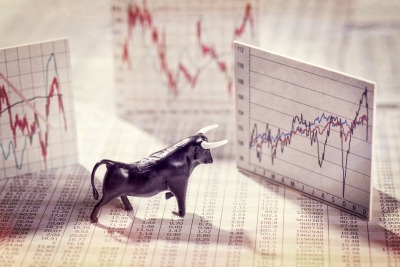 On Thursday, the House Select Committee on Economic Disparity and Fairness in Growth, chaired by Rep. Jim Himes (D-CT), hosted a hearing entitled "Building a Modern Economic Foundation: Economic Security and Income Support for 21st Century America".
The hearing focused on analyzing the efficiency of current federal "safety net" programs and Members views split along party lines. Members reviewed how such programs functioned during the COVID-19 pandemic and lessons learned from the implementation of pandemic-related income support programs. The hearing also examined innovative solutions to modernize current and future income support programs.
In advance of the hearing, the Select Committee's majority staff released a 12-page policy memo that provided an overview of the programs to be covered in the hearing, including EITC, CTC, SNAP, TANF, UI, Section 8 Project-Based Rental Assistance, Public Housing, and the Section 8 Housing Choice Voucher Program. Our memo on the hearing is available here.
ED Pathways to Success Webinar on Dual Enrollment
On Thursday, August 4 at 1 pm Eastern, the U.S. Department of Education will hold its second webinar as part of its pathways to success initiative that aims to strengthen and grow career and college pathways. Thursday's webinar, entitled "Dual Enrollment's Future: The Equitable Expansion of College Access & Success", will feature a panel of dual enrollment experts to review current state policy and practice, the future of dual enrollment, and the role of federal policy.
SCSEP
Last Thursday, Senate Democrats released their FY23 Labor-Health and Human Services (HHS) Appropriations bill. In their bill, they recommended SCSEP be funded at $405 million in FY23 (July 1, 2023), the same level at which SCSEP is funded currently in FY22.  By contrast, as reported earlier, the House Labor-HHS bill recommended SCSEP be funded at $450 million in FY23, an increase of $45 million. A House-Senate Conference Committee will work to resolve the differences in their appropriations bills after the midterm elections. We should expect SCSEP to ultimately receive somewhere between $405 million and $450 million for July 1, 2023.
Not a member? Join today.
Members of the American Workforce Coalition gain access to exclusive content and events, including:
Monthly Jobs Reports
Legislative Analyses
Peer-to-Peer Collaboration
Access to Experts & Innovators
Become a Member