Legislative Update – November 22, 2022
Midterm Elections: Republicans win the House & Democrats defy historical trends
In the House, where 218 seats are needed for a majority, Republicans have secured 219 seats in the 118th Congress and Democrats have secured 212 seats. Four races have not yet been called, though Republican candidates are currently leading in three (CA-3, CA-13, and CO-3) and Democrats are expected to win one (AK-1).
Democrats will remain in control of the Senate, though the December 6 runoff in Georgia between Sen. Raphael Warnock (D-GA) and Herschel Walker (R-GA) will determine if the chamber will have 50 or 51 Democratic Senators. A 51st vote would allow Majority Leader Schumer (D-NY) to be less reliant on moderate Members such as Sen. Joe Manchin (D-WV) or Sen. Kyrsten Sinema (D-AZ)—both up for reelection in 2014, would give Democrats a greater member ratio on each of the Committees compared to Republicans, and would make it easier for Democrats to issue subpoenas. Last weekend, newly reelected Gov. Brian Kemp (R-GA) campaigned with Walker for the first time. President Obama will hold a rally for Sen. Warnock next week. The first poll of the runoff found Sen. Warnock leading Walker 51%-47% (+/-4.4%).
As the 118th Congress brings divided government, gridlock is likely, along with a focus on oversight on issues such as regulations, student loan forgiveness, and pandemic policies. The Administration's FY24 budget request is likely to be summarily dismissed by House Republicans, increasing the likelihood of a year-long Continuing Resolution, flat funding for FY24
118th Congress: Leadership
Minority Leader Kevin McCarthy (R-CA) was nominated by the House Republican conference last week to serve as Speaker of the House, in a 188-31 vote, in which 31 Republicans voted for former House Freedom Caucus Chair Andy Biggs (R-AZ), with an additional 5 write-ins for someone other than the two candidates. McCarthy will need 218 votes on the House floor come January 3, yet Rep. Andy Biggs, Rep. Matt Gaetz (R-FL), Rep. Bob Good (R-VA), and Rep. Matt Rosendale (R-MT) have all stated that they won't vote for McCarthy, leaving the Minority Leader with no room for additional Republican defections, though Rep. Rosendale said he might vote for McCarthy under extreme circumstances. While McCarthy is expected to be elected Speaker, the narrow Republican margin in the House will make the Speaker's job leading the factions of the Republican party difficult.
In addition to McCarthy, the presumptive House Republican leadership is Majority Leader Steve Scalise (R-LA), Republican Conference Chair Elise Stefanik (R-NY), House Majority Whip Tom Emmer (R-MN), and Republican Conference Vice-Chair Mike Johnson (R-LA). The National Republican Congressional Committee Chair will be Richard Hudson (R-NC).
The House Democratic Caucus will hold its leadership elections and organize meetings on November 30 and December 1. Speaker Pelosi (D-CA) announced last week that she would not seek a leadership position but would remain in Congress. The House Democratic leadership is expected to be Minority Leader Hakeem Jeffries (D-NY), House Minority Whip Katherine Clark (D-MA), Caucus Chair Pete Aguilar (D-CA), Assistant Democratic Leader Jim Clyburn (D-SC).
Sen. Chuck Schumer (D-NY) will remain Majority Leader and Sen. Mitch McConnell (R-KY) will remain Minority Leader. Senate Democrats will hold their leadership elections the week of December 5 and Sen. Schumer will nominate Sen. Patty Murray (D-WA) as the Senate President Pro Tempore, making her third in line to the Presidency.
118th Congress: Committees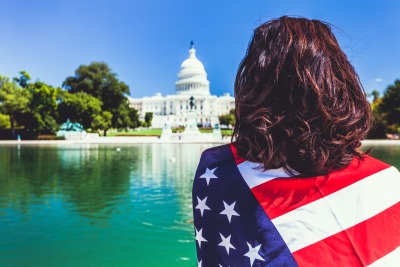 The four Appropriations Committee leaders are expected to all be women, a first. In the Senate, Sen. Patty Murray (D-WA) is expected to Chair the Committee and Sen. Susan Collins (R-ME) is expected to be Ranking Member. In the House, Rep. Kay Granger (R-TX) is expected to be Chair and Rep. Rosa DeLauro (D-CT) is expected to Ranking Member. In addition to being House Ranking Member, Rep. DeLauro is expected to remain the lead Democrat on the House Labor-H Subcommittee. Rep. Tom Cole (R-K) could remain the lead Republican on the House Labor-H Subcommittee if he is granted a waiver. Rep. Cole is also expected to Chair the House Rules Committee.
The House Education & Labor Committee will become the House Education & Workforce Committee. On the Republican side, Rep. Virginia Foxx (R-NC) wishes to be Chair and is seeking a waiver. However, Minority Leader Kevin McCarthy (D-CA), may feel pressure from some in his conference not to grant waivers. If her waiver is not granted then the Chair could be Rep. Jim Banks (R-IN), an ally of McCarthy who lost a leadership race for House Majority Whip last week, or Tim Walberg (R-MI). Rep. Banks is preparing to run for Senate if Sen. Braun decides to run for Governor in 2024. Rep. Bobby Scott (D-VA) is expected to be Ranking Member.
On the Senate HELP Committee, the lead Democrat is expected to be Sen. Bernie Sanders (I-VT). As Chair, Sen. Sanders intends to focus on universal healthcare, lowering the cost of prescription drugs, increasing access to higher education, and protecting workers' rights on the job. The Ranking Member is expected to be Sen. Bill Cassidy (D-LA), as Sen. Rand Paul (R-KY), who had seniority on the Committee, chose to be the lead Republican on the Homeland Security and Governmental Affairs Committee. Sen. Cassidy, a physician, announced last week that he would not run for Governor of Louisiana in 2023. Sen. Cassidy said he would try and find policy areas in which he and Sen. Sanders could work well together. Amanda Lincoln will be Sen. Cassidy's Staff Director for the Committee.
On the Senate Finance Committee, Sen. Ron Wyden (D-OR) is expected to be Chair and Sen. Mike Crapo (R-ID) is expected to be Ranking Member.
The GOP Steering Committee is meeting next week to decide contested chairmanships, including the House Ways and Means Committee race between Rep. Vern Buchanan (R-FL), Rep. Adrian Smith (R-NE), and Jason Smith (R-MO). Rep. Richard Neal (D-MA) is expected to be Ranking Member.
FY23 Appropriations
The current Continuing Resolution (CR) expires on December 16, leaving Congress, out this week for the Thanksgiving holiday, with limited time to make progress on FY23 appropriations along with the rest of its lame-duck agenda. Absent an omnibus or CR by that date, a partial government shutdown would take place, though Congressional leaders could pass another short-term CR extending the December 16 deadline to the following week if they need a bit more time to pass an agreement.
Democrats are eager to pass an omnibus spending package before losing the House goes Republican in January. There are many Republicans who would rather a CR be passed into the next year, but had a true "red wave" materialized in which Republicans won the House and Senate then the momentum to push the matter to next Congress would be stronger.
Retiring Senate Appropriations Chair Patrick Leahy (D-VT) and Vice Chair Shelby (R-AL) hope to pass one last omnibus appropriations package, ensuring their earmarks become law and leaving defense and nondefense spending on proper footing, given the increased likelihood of CRs under divided government. Last week, Sen. Leahy said negotiators were close to a framework for a bipartisan deal, which would need 60 votes in the Senate. However, no framework has been announced. Appropriators need to set topline spending for defense and non-defense, along with the 12 subcommittee allocations.
The Senate topline is about $20 billion higher than the House's and would fund defense more robustly whereas the House topline favors nondefense. There is also the matter of policy riders, as Vice Chair Shelby has long called for the return to long-standing policy riders such as those pertaining to abortion in order to reach a bipartisan agreement. Furthermore, the White House has requested a $47.7 billion emergency spending supplemental, consisting of $37.7 billion for Ukraine and $10 billion for COVID-19 and other infectious diseases.
SCSEP appropriations for FY23 still needs to be determined by Congress. The Administration and Senate have recommended level funding of $405 million while the House has recommended $450 million.
Lame Duck: Concluding the 117th Congress
In addition to FY23 appropriations, there are a number of outstanding items for the lame-duck session in which Democrats still retain the House. While the debt limit, last raised in 2021, is not expected to be reached until the third quarter of 2023, Sen. Schumer would like to address the issue this year. However, Minority Leader McConnell doesn't feel the same sense of urgency, and Democrats may not have the time, or the votes, to address the debt limit through the reconciliation process in the lame duck. If dealt with next year, House Republicans will seek concessions in government spending such as caps or changes to mandatory spending.
The Senate plans to take up the Respect for Marriage Act, which codifies federal protections for same-sex marriage, next week. The Senate would also like to advance a number of President Biden's judicial nominees. Other lame-duck issues include the FY23 National Defense Authorization Act (NDAA), the Electoral Count Act, tax extenders, Trade Adjustment Assistance, disaster relief, preventing cuts to Medicare, and FDA reauthorization and reforms.
ED Pathways Guidance
In preparation for National Apprenticeships Week, the Department of Education released guidance last week describing how unobligated ESSER, HEERF, and Governor's Emergency Education Relief Fund pandemic funding can be utilized to develop and expand pathways to student success to:
• Expand access to dual enrollment opportunities so that every young person can earn college credit in high school and get a head start in earning a postsecondary credential.
• Provide strong career and college advisement and navigation supports so that every young person can graduate high school with actionable postsecondary and career plans and the skills and resources needed to pursue them.
• Expand opportunities for high-quality work-based learning so that every young person can apply classroom learning in real-world settings, develop employability skills, gain valuable work experience, and build a professional network.
• Give all students the option to earn industry-sought credentials so that every young person can earn higher wages after high school and have the capacity to pursue further education and independent living.
DOL Building Pathways to Infrastructure Jobs Grant Program
An FOA is expected to be released by ETA later this month utilizing $80 million in H-1B training grant funding (with maximum grants of $5 million) to fund public-private partnerships to develop, strengthen, and scale promising and evidence-based training models and build equitable pathways to infrastructure jobs in H-1B related industries.
Applicants will be required to seek funding along one of two tracks:
1. Development Track: The goal of the Development Track is to use promising training models to invest in and establish local/regional partnerships that will implement sector-based training programs across one or multiple infrastructure-related sectors. This track will support equitable participation and growth of worker-centered sector-based training programs, particularly those serving rural and smaller communities and historically marginalized, underrepresented, and underserved populations.
2. Scaling Track: The goal of the Scaling Track is to scale an existing training model to the statewide or national level, that has shown demonstrated success in one infrastructure-related sector.
Both tracks require public-private partnerships to develop workforce training programs that incorporate the following core principles into their project design to ensure equitable access to quality jobs:
1) strategies for ensuring diversity, equity, inclusion, and accessibility;
2) career pathways that lead to middle- to high-skilled employment; and
3) worker-centered sector strategies.
A Quick Look Ahead to the 2024 Congressional Election
The Senate map favors Republicans in 2024, as Democrats will have 23 Senate seats up out of 34 that year. Of those 23 seats, seven are in states won by President Trump in either 2016 or 2020 and at least nine are in competitive states: Arizona (Kyrsten Sinema), Michigan (Debbie Stabenow), Minnesota (Amy Klobuchar), Montana (Jon Tester), Nevada (Jacky Rosen), Ohio (Sherrod Brown), Pennsylvania (Bob Casey), West Virginia (Joe Manchin) and Wisconsin (Tammy Baldwin).
As for the House, there will be 16 to 18 Republicans up in 2024 representing districts that favor Biden and five Democrats up representing districts that voted for Trump.
Not a member? Join today.
Members of the American Workforce Coalition gain access to exclusive content and events, including:
Monthly Jobs Reports
Legislative Analyses
Peer-to-Peer Collaboration
Access to Experts & Innovators
Become a Member