Legislative Updates – April 21, 2023
DOL Secretary Nominee Julie Su Senate HELP Committee Hearing
Thursday's confirmation hearing for Acting Secretary Julie Su played out as expected. Republican Members of the Committee highlighted their opposition to elevating Su to the role of Secretary with Ranking Member Bill Cassidy (R-LA) succinctly stating that a Labor Secretary needs to be fair and unbiased, not an activist, with demonstrated competence as administrator and labor negotiator – and Su lacked these credentials.

Republicans' opposition centered on two issues – both of which occurred while serving as California's Secretary of the Department of Labor and Workforce Development – the AB5 independent contractor rule and pandemic Unemployment Insurance (UI) fraud. In addition, Republicans were concerned about her lack of engagement with the business community during her time as Deputy Secretary of Labor, as well as her perceived bias towards the labor movement.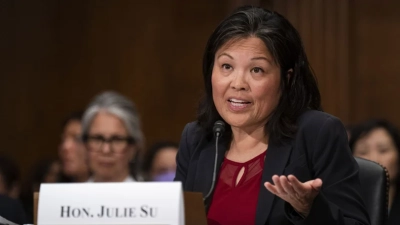 Democrats fought back against claims of her incompetence in dealing with pandemic UI fraud, pointing the blame on President Trump-led DOL's guidance, as well as the lack of statutory protections enabling unprecedented fraud.
However, the hearing also featured extensive discussions about expanding apprenticeship programming. Chair Sanders (I-VT) highlighted Su's record as Deputy Secretary in expanding apprenticeships – including 30,000 apprenticeships in manufacturing and construction jobs. Chair Sanders indicated his interest in working with her to greatly expand apprenticeship programming.
In addition, Sen. Baldwin (D-WI), who is also the new Labor-HHS Appropriations Chair, cited apprenticeships as one area of bipartisanship with funding rapidly increasing over the past few years. Sen. Baldwin asked how this funding has been used at DOL and how it can help employers find skilled workers. Su noted apprenticeships have increased in multiple industries, including cybersecurity where 16,000 new apprentices have been hired during the Biden Administration.
Senators Hassan (D-NH) and Hickenlooper (D-CO) also highlighted their support for increasing apprenticeships in their remarks. Sen. Hickenlooper noted that expanding apprenticeship programming is a point of agreement between Chair Sanders and Ranking Member Cassidy. He discussed the need to eliminate the stigma of apprenticeships among both students and parents and rebrand how we think about educational pathways – a pathway to an apprenticeship is just as valuable as going to college. Sen. Hickenlooper also asked to work with Su to simplify the registration process for employers.
Sen. Hassen sought Su's support for her Gateway to Careers Act and was one of two Members, along with Sen. Casey (D-PA), to discuss her support for Competitive Integrated Employment for people with disabilities.
In the end, no minds appeared to have changed and a vote on Wednesday, April 26 at 10am Eastern will be held in the Senate HELP Committee on her nomination. Su is expected to advance through the Committee, but her Senate confirmation vote remains uncertain. Sen. Feinstein's (D-CA) prolonged absence brings the 51-49 majority to 50-49. Sen. Manchin (D-WV) and Sen. Sinema (I-AZ) have not indicated how they intend to vote, and Sen. Tester (D-MO) and Sen. Kelly (D-AZ) have yet to confirm their support for Su's nomination.
Speaker McCarthy Releases Debt Ceiling Bill
This week Congress returned from a two-week recess and Speaker Kevin McCarthy (R-CA) released House Republican's long awaited debt ceiling bill, The Limit, Save, Grow Act of 2023. According to Speaker McCarthy, the 320-page bill, released Wednesday afternoon, would provide more than $4.5 trillion in savings over a ten-year period. The bill's key provisions are as follows:
• The bill would raise the debt ceiling by $1.5 trillion, or suspend it until March 31, 2024, whichever occurs first;
• The bill would cap discretionary spending for FY 24 at FY 22 levels ($1.471 trillion) with a 1% increase each year through FY 33 (the decade-long spending caps compromise approximately $3.6 trillion of Speaker McCarthy's estimated $4.5 trillion in savings);
• Rescinds unobligated pandemic funding;
• Blocks Biden's student loan forgiveness executive actions;
Prohibits the student loan debt forgiveness plan announced by President Biden last year which forgives up to $20,000 in student debt for borrowers.
Prohibits the Biden Administration's proposed Income-Driven Repayment (IDR) plan.
Prohibits the Secretary of Education from issuing any new rule or action on student loans that is economically significant or that has the effect of increasing the subsidy cost of such loan programs.
• Institutes work requirements for some federal benefit programs;
Increases from 50 to 56 the age at which the SNAP work requirements no longer apply for able-bodied adults without dependents (ABAWD)
Institutes work, community service, or a work training program requirements for at least 80 hours per month in order for ABAWD to remain eligible for Medicaid. Exceptions include age and individuals enrolled in an educational program.
Institutes a number of TANF Reforms.
• Inserts the text of H.R. 1, the Lower Energy Costs Act;
• Repeals the Inflation Reduction Act's unobligated IRS enforcement funding;
• Repeals most of the Inflation Reduction Act's clean energy tax credits;
• Inserts the REINS Act, which would require congressional approval of regulations OMB determines would have an economic impact of $100 million or more.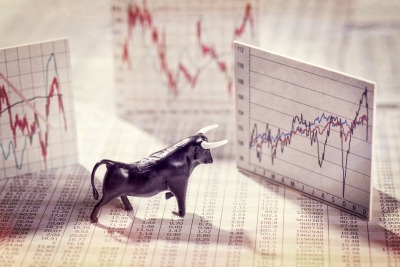 House Majority Leader Steve Scalise (R-LA) said the bill will be brought to the floor early next week. However, some House Republicans, who first saw the bill language on Wednesday, are pushing for changes to the bill text, though whether leadership will entertain any changes to the legislation remain to be seen and could depend on the whip count. Speaker McCarthy can only afford to lose four Republican votes, and several House Republicans have said they are leaning against the package, with many more still undecided. Speaker McCarthy hopes to pass the bill by the end of next week. Subsequently, the House will go to recess the first week of May, and Speaker McCarthy is scheduled to travel to the Middle East.
President Biden spoke with Senate Majority Leader Chuck Schumer (D-NY) and House Minority Leader Hakeem Jeffries (D-NY) earlier this week, and Democratic leadership remains opposed to any negotiations on the debt limit. President Biden has maintained his call for a "clean" debt ceiling vote, and that any discussion on the FY 24 budget and appropriations process should be separate from the debt ceiling.
House Appropriations Ranking Member Rosa DeLauro (D-CT) is anticipating as much as a 20-30% overall cut to non-defense discretionary programs in the House, and her Committee staff claims that under Speaker McCarthy's proposal, by the year 2033 nondefense programs would still be at least 15 percent below their current levels.
The federal government began using extraordinary measures to pay its bills upon reaching the $31.4 trillion borrowing limit in mid-January. Goldman Sachs said on Tuesday, tax day, that there is increased probability that the debt limit could be reached in the first half of June due to weak tax collections, though they see a greater chance that the limit is reached in late July.
FY 24 Appropriations
House Appropriations Chair Kay Granger (R-TX) said she plans to hold markups in May with floor action expected in in June and July. Still being discussed are topline numbers and how to distribute defense and non-defense discretionary spending, though Chair Granger said she is not negotiating with Ranking Democrat Rosa DeLauro, and she is also not discussing overall funding levels with her Senate counterparts. Granger's work on annual spending bills is also wrapped up in the House GOP plans to lift the debt ceiling and institute caps in discretionary spending. The Senate is just beginning its hearings on the President's FY 24 budget request.
Sec. Cardona Testifies at House Appropriations Labor-H Hearing on FY 24 Education Budget Request
Sec. Cardona testified in support of the Department of Education's FY 24 budget proposal, which seeks a 13% overall funding increase above current funding levels. Republican Members of the Subcommittee, led by new Chair Rob Aderholt (R-AL) expressed concerns about proposed funding increase, citing concerns about continued deficit spending.
A number of Republican Members also expressed their opposition to transgender women's participation in competitive sports and the Administration's student loan forgiveness proposal. In addition, there were discussions about Pell Grant funding, whether the department was prepared to restart student loan repayments, the Parental Bill of Rights, school choice, STEM, as well as Short Term Pell to help address employers' need for skilled workers.
Democratic Members focused the bulk of their comments on the impact of expected budgetary cuts Republicans will make in FY 24, including to the Labor-HHS Appropriations bill, with Ranking Member Rosa DeLauro (D-CT) anticipating a 20-30% overall cut.
Ranking Member DeLauro stated her belief that Online Program Management companies (OPMs) are the new predators in higher education. She stated that their arrangements, splitting federal student loan revenue with colleges in exchange for recruitment services and outsourced educational programing, are predatory and unlawful and asked if the Secretary would prioritize the concerns of students and taxpayers over for-profit companies. Sec. Cardona responded that Department would be taking action this year.
Our memo on the hearing may be accessed here. Download the memo to utilize all hyperlinks.
Senate Agriculture Subcommittee Hearing on SNAP and Other Nutrition Assistance in the Farm Bill
On Thursday, the Food and Nutrition, Specialty Crops, Organics, and Research Subcommittee of the Senate Agriculture Committee held a hearing on "SNAP and Other Nutrition Assistance in the Farm Bill". Subcommittee Chair John Fetterman (D-PA) discussed support for Pennsylvania's ability to seek waivers on work requirements, tools to ensure low-wage working households avoid a benefit cliff, fraud, and the value of food banks. Subcommittee Ranking Member Mike Braun (R-IN) discussed how to tackle food insecurity. Ranking Member Braun stated he plans to introduce the Hand Up Act, which would direct USDA to maintain a clearinghouse for evidence-based practices for SNAP Employment & Training. The farm bill is set to expire September 30 and thus is due for reauthorization this year. The hearing may be accessed here.
Department of Education's Higher Ed Rulemaking
Last week, the Department of Education held virtual public hearings to receive stakeholder feedback on potential issues for future rulemaking sessions. Next, the Department will finalize the issues to be addressed through rulemaking and solicit nominations for non-federal negotiators who can serve on the negotiated rulemaking committee(s), which will convene in fall 2023. More details, including the list of proposed topics, are available here. Written comments are due by April 24, details here.
Furthermore, last week the Department of Education provided an update to its February guidance via Dear Colleague letter regarding third-party servicers. In its update the Department said the September 1, 2023 effective date of the guidance letter will no longer be in effect, and that it intends to put forth a revised final guidance letter, with an effective date that will be at least six months after its publication. In the update the Department also included a list of activities it does not consider as constituting third-party servicer relationships.
Not a member? Join today.
Members of the American Workforce Coalition gain access to exclusive content and events, including:
Monthly Jobs Reports
Legislative Analyses
Peer-to-Peer Collaboration
Access to Experts & Innovators
Become a Member