Legislative Updates – May 11, 2022
Bipartisan Innovation Act
The House-Senate conference had its first meeting last week to reconcile differences between their respective competitiveness bills and 94 members of Congress spoke during the four-hour meeting.
Sen. Todd Young (R-IN), the lead Republican on the Senate bill, indicated he would not be surprised if conference negotiations extended well into July with an agreement being finalized over the August recess.
However, leadership in the House and Senate have agreed to an aggressive and optimistic timeline in which all legislative items would be completed by Wednesday of next week. The leadership's goal is to meet with Chairs and Ranking Members of the Committees of the jurisdiction from June 13-16 and file a finished conference report by June 21.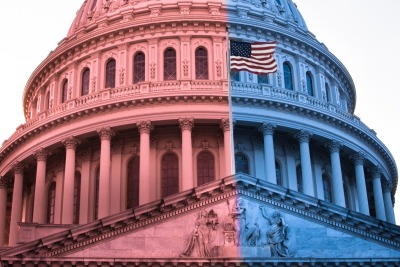 One of the key questions is whether to include TAA reauthorization within the Innovation Act. The House bill contains these provisions, while the Senate bill is a more streamlined measure and does not include TAA. House Ways and Means Committee Chair Richie Neal (D-MA) met with his Senate counterpart, Finance Committee Chair Ron Wyden (D-OR), and other key Members this week and pushed for the inclusion of Trade Adjustment Assistance in the Conference package.
We expect the eventual legislation to look much closer to the Senate version, though it is possible that some workforce provisions from the House bill make their way into a conference agreement. This bill is a high priority of the Administration and is expected to pass this Congress.
WIOA
On Tuesday, HR 7309, the Workforce Innovation and Opportunity Act of 2022, passed along party lines 220-196. Four Republicans voted for the bill, along with every Democratic Member.
All of the Democratic and bipartisan amendments to the bill were approved on the floor, but amendments offered solely by Republicans were defeated.
Education and Labor Committee Chair Bobby Scott (D-VA) described how the bill addresses chronic underinvestment in workforce programming by significantly increasing authorizing funding levels, and providing one million training opportunities by 2028. In addition, he highlighted a number of key components including the codification of Sector, REO, and Strengthening Community College Training grants.
Ranking Member of the Education and Labor Committee Virginia Foxx (R-NC) found the bill to be a missed opportunity for bipartisanship. She outlined the need for a robust workforce system to prep workers for in-demand skills that works more closely with employers but declared the Democrats' bill increases bureaucracy and administrative burdens by reducing the presence of employers on state and local workforce boards while boosting the percentage of union representatives, along with new requirements for states to produce annual equity reports.
Ranking Member Foxx lamented the exclusion of alternative apprenticeship programming such as employer-driven IRAP's and highlighted the need for more accountability and measurable outcomes in the workforce system. She also questioned the effectiveness of workforce system programming where only 25% of youth participants and less than one-third of adults gained employment in areas related to their training.
Any next steps for the House-passed bill remain unclear at this juncture. Our recent conversations on the Senate side indicate the House bill is unlikely to be a catalyst for action in the upper chamber, as it is a partisan bill and any Senate action will require bipartisan consensus. The Senate has also lagged far behind the House in reauthorization discussions, making it unlikely we will see a bill emerge from the Senate this year.
If Republicans control the House next Congress, Dr. Foxx said she plans to take up WIOA reauthorization very early on in the session.
House FY 23 DOL Budget Hearing with Sec. Walsh
This week the House Labor-HHS Appropriations Subcommittee held its hearing on the FY 23 budget request for DOL, with testimony from Sec. Marty Walsh. The hearing was generally not adversarial, and topics discussed included labor shortages, the childcare workforce, equity, unemployment insurance, fraud, apprenticeships, IRAPs, community colleges, and reentry programs.
President's FY 23 Federal Government Budget
We are expecting the White House to release the President's FY 23 proposed budget later this month, with speculation that Monday, March 28th will be the release date. The delays in FY22 Appropriations are delaying the budget timeline. As reported previously, the Administration wants to Congress to finalize FY22 appropriations first so that it will have a baseline with which to compare their FY23 proposal.
FY23 Appropriations
Supplemental funding packages on Ukraine, the pandemic, and issues such as the infant formula shortage have delayed Congress's negotiations on a FY23 topline for defense and non-defense spending allocations.
The four Appropriations Committee leaders—Sen. Leahy (D-VT), Sen. Shelby (R-AL), Rep. DeLauro (D-CT), and Rep. Granger (R-TX)—met to kick off discussions late last month, but a follow-up meeting has yet to occur.
The House already has an accelerated plan in place to markup their Appropriations bills in mid-to-late June with floor consideration in July. Rep. DeLauro would not commit to having topline spending levels agreed to before the Committee begins marking up bills.
Reconciliation
Sen. Manchin (D-WV) and Majority Leader Schumer (D-NY) met privately on Wednesday for the second time in a month. The discussion centered on how to fight inflation, a priority of Sen. Manchin's for any potential reconciliation bill. Sen. Ben Cardin (D-MD) said Democrats now have a deliberate strategy to leave discussions with Sen. Manchin to Majority Leader Schumer. Sen. Manchin continues to support a narrower bill that addresses inflation, deficit reduction, tax increases on corporations and the wealthy, lowering drug pricing, and includes energy and climate provisions – but little substantive progress has been made.
Sen. Paul as Lead Republican on the HELP Committee Next Congress
At a campaign rally in Kentucky, Sen. Paul (R-KY) said that he would Chair the HELP Committee if Republicans take the majority in the upcoming elections. Sen. Majority Leader Mitch McConnell (R-KY) also said Sen. Paul would Chair the HELP Committee in such a scenario. Current Ranking Member Richard Burr (R-NC) will be retiring. At the rally, Sen. Paul noted that he would have subpoena power and would like to investigate the origins of the COVID-19 pandemic.
The chief contender on the Democratic side is Bernie Sanders (I-VT), as current HELP Committee Chair Patty Murray (D-WA) is likely to become the Democratic lead on the Appropriations Committee next year and cannot simultaneously hold the top slot on both of these Committees. Paul and Sanders are polar opposites in both their styles and politics, it will be interesting to see how the dynamics may shift within the HELP Committee if they both take the reigns
Related Insights & Events
We bring you research, analysis, and events on the issues impacting older workers.
View All Insights & Events